In this article:
Edit Course Information
Administrators and Teaching Administrators can edit course information such as the syllabus, course description, learning assessment, and faculty credentials, as well as remove a section.
From the left navigation pane, click Find Courses
Click on the filter.
Click .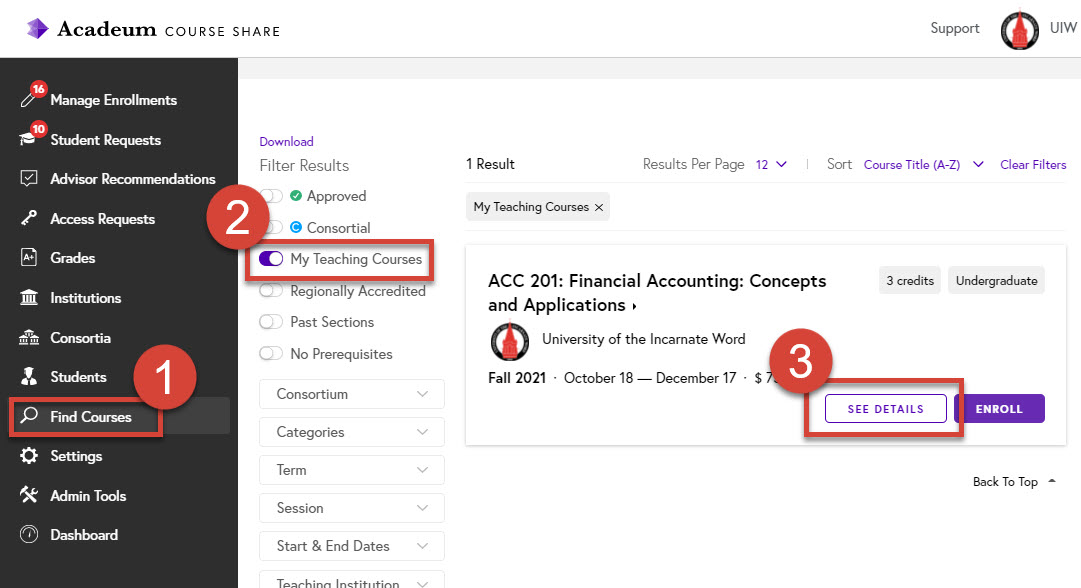 From here, edit the:
a. Course description
b. Syllabus
c. Required Text information
d. Add/Edit Learning Assessments
e. Add/Edit Faculty Credentials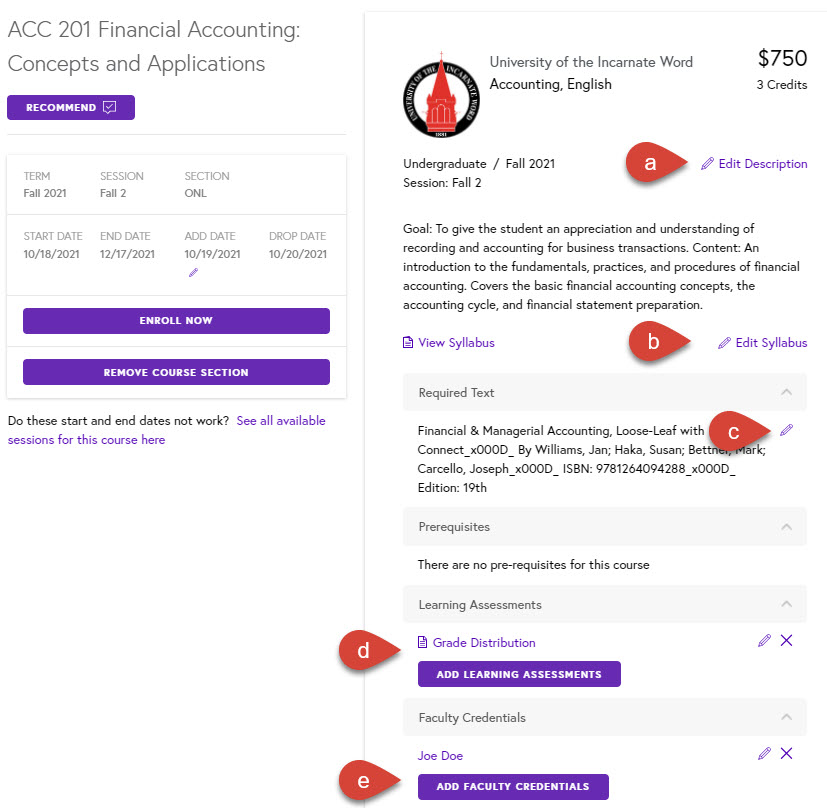 Remove a course section
Removing a course section does not affect accepted enrollments. Students who have already been enrolled in this section are not impacted. Removing a course section from the Acadeum Course Share Administrator Application removes the section from the portal, meaning, students and Administrators will no longer see this section in the Find Courses area and will not be able to request registration.
To remove a course section:
Click .
Enter the reason for removing the course section.
Click .
This section will no longer be visible in the Find Courses page.