All payments for enrollments on the platform will include two communications to Teaching Institutions ("TIs"), one in advance of any payment. These communications are:
'Upcoming Payment Activity' email: Seven days before any payment is initiated, meaning seven days before the charge date for an enrollment, HIs will receive what is called an 'Upcoming Payment Activity' email by our system, notifying them of the upcoming payments. As these emails are sent prior to the drop date the figures in this email are not final but are meant as a courtesy notice. Here is a sample TI 'Upcoming Payment Activity' email template: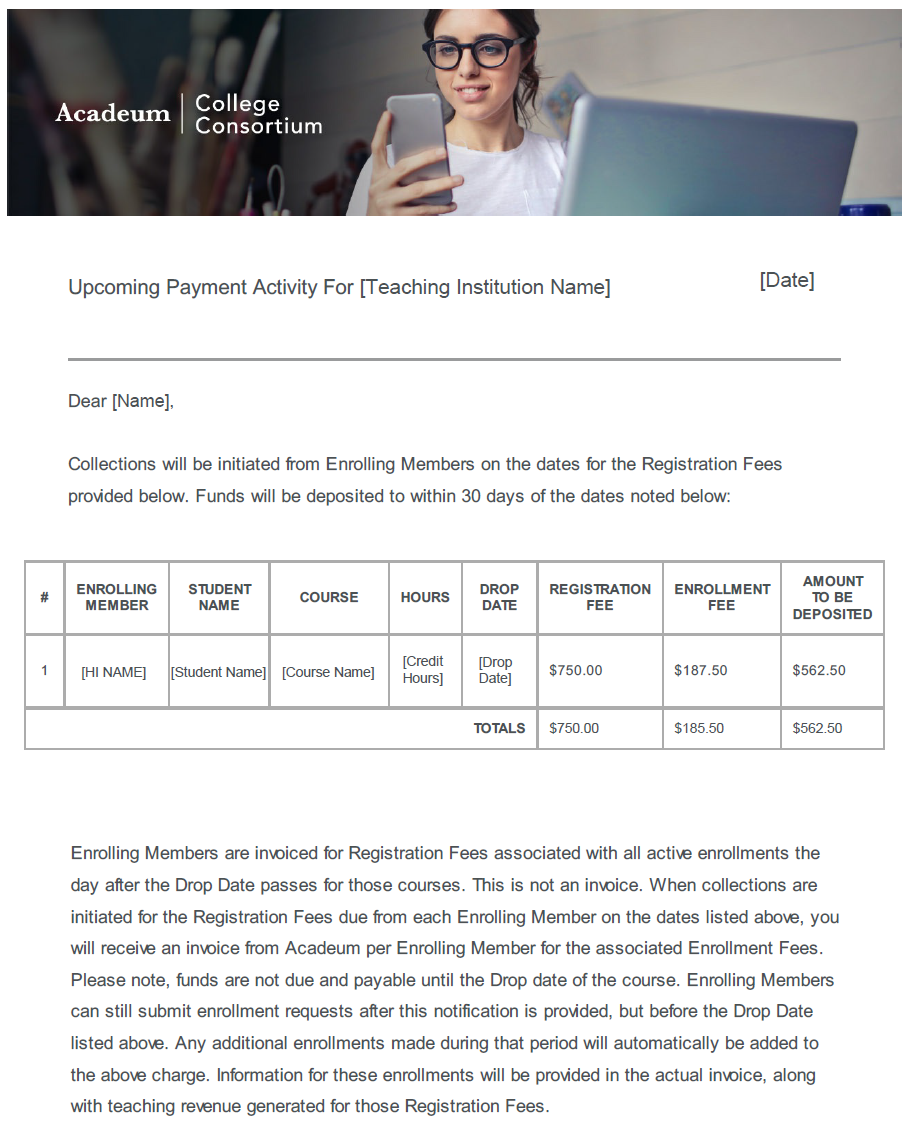 Invoice & Disbursement Report: Upon a charge being initiated the TI will receive an invoice by our system. This invoice will include a roster table of all enrollments being charged, and is attached as a PDF as a courtesy if your institution would like to store it locally for your records. Here is a sample TI invoice template: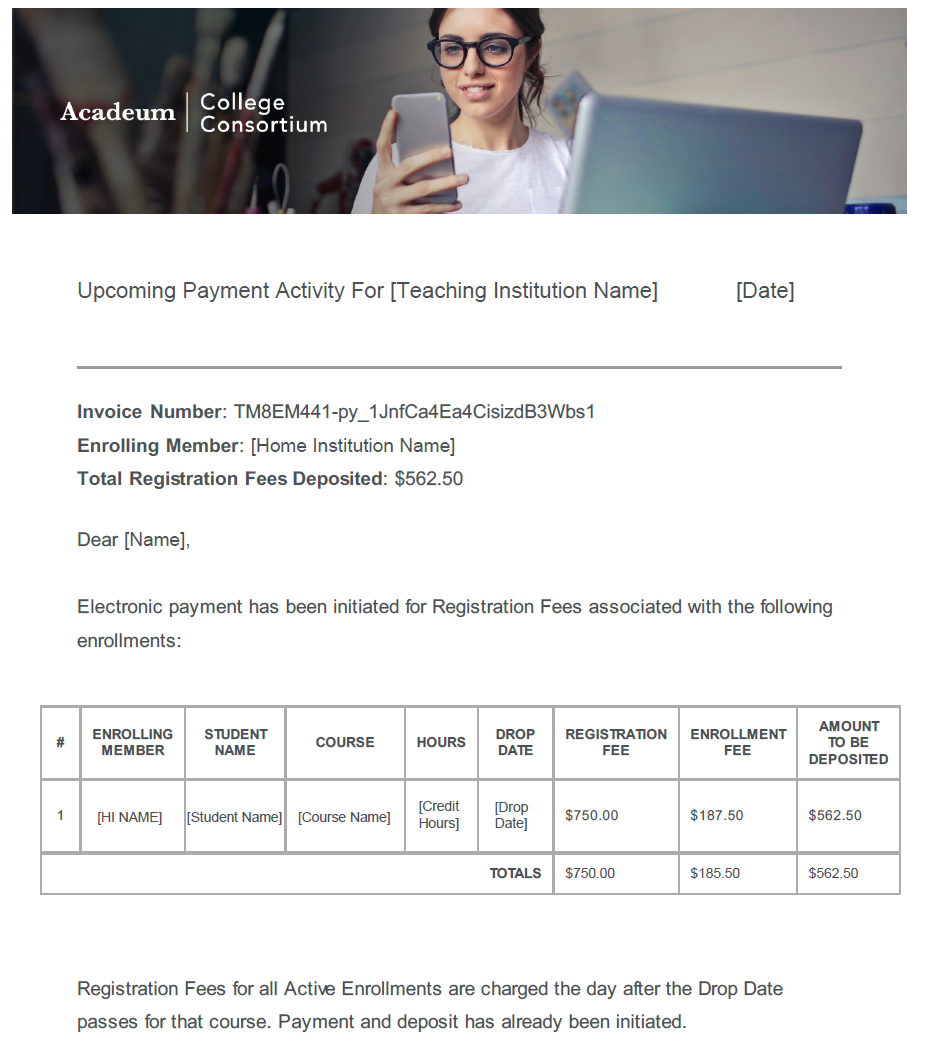 These emails are sent only to the primary contacts designated for the institution's account on the platform. If your finance or accounting team requires multiple recipients to these emails any administrator of your school account can create a 'group or office' account for a shared email (e.g., 'accounting@schoolname.edu') and designate that group user account as the Primary Finance Contact for the institution's account.