Home Institutions approve courses for their students from the inventory of courses within the consortia to which they belong. A Home Institution's preference for consortium-based courses is based on the premise that these courses can be covered by financial aid, grades students can be brought back to impact GPA or replace poor grades, courses can be used under residency requirements, and they can establish full- or part-time status for students.
To view detailed information about a consortium:
From the left navigation pane, click Consortia.
Search by consortium name, or scroll through the full list.
Click the consortium card to view additional information.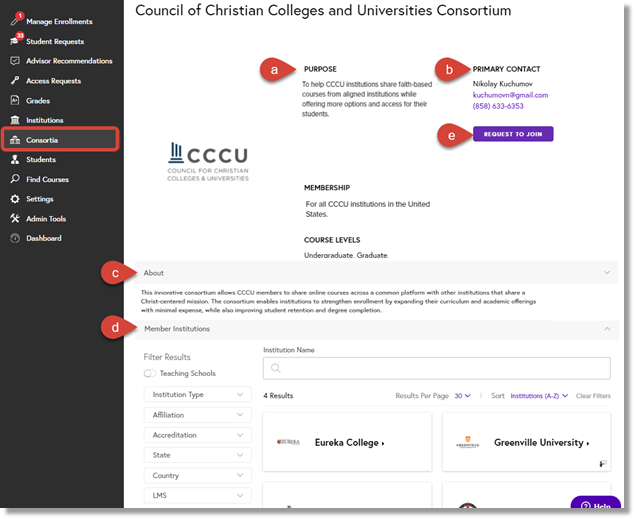 a. Purpose and/or mission of the consortium
b. Primary contact for questions related to membership, purpose, etc. The primary contact can be an external administrator for the consortia or a member of the Acadeum team.
c. Additional information about the consortium .
d. List of Acadeum network partners who are members of the consortia. Institutions can maintain memberships in multiple consortia.