As a teaching institution, once students enrolled in your institution's course/s have completed the course, Administrators and Teaching Administrators must denote the enrollment as "complete" and add the final course grade earned (for consortial enrollments only).
From the Manage Enrollments page, click the tab.
Click the tab.
From the drop-down menu, select .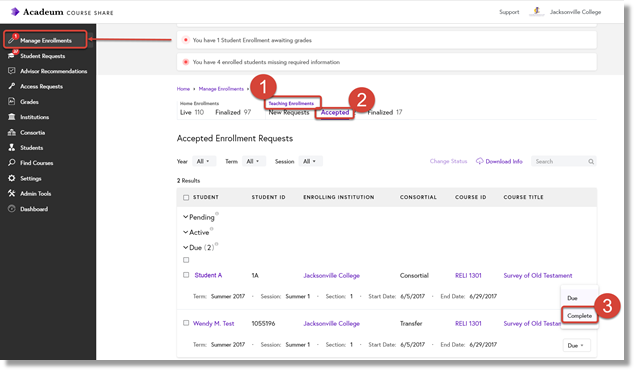 Consortial enrollments will also require a grade. From within the pop-up box, enter the final course grade.
Click . The completed enrollment will now appear in the tab.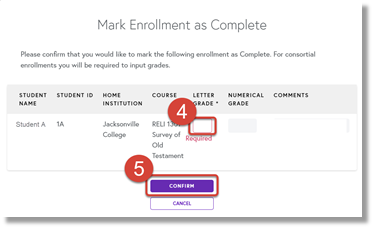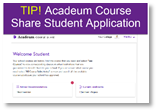 TIP! Students can track their grade history directly from the Acadeum Couse Share Student Application making communicating course grades much more efficient. If you are unsure about your school's use of the Acadeum Course Share Student Application, contact your Acadeum Account Representative. Review the benefits of using the Acadeum Course Share Student Application here.