Acadeum Course Share (ACS) Overview
The Acadeum Course Share app is available to school administrators to select/map/approve courses, manage student enrollments, post/retrieve grades, and track revenue information.
Accessing and Logging into the Acadeum Course Share (ACS) App
All Acadeum partner schools can access the Acadeum Course Share (ACS) app from the Acadeum website [https://courseshare.acadeum.com].
From upper right corner of the Acadeum website landing page, click the button.
Click link in the center of the pop-up box.
Login using the information provided by the Acadeum representative during onboarding.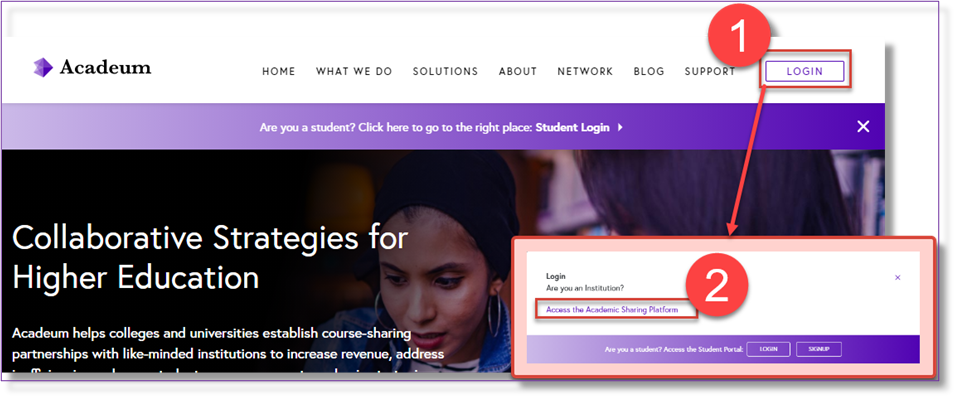 Note: If you are unable to retrieve your login information, contact Acadeum Support at support@acadeum.com.