Search filters can be found throughout Acadeum Course Share (ACS). The specific filters differ depending upon what page you are searching.
Selecting Search Filters
Filters on the Courses page have additional functionality. In addition to the default filters, users can click on More Filters to select additional filter options. To clear the selected filters, simply click Clear Filters or, within the More Filters window, click Clear.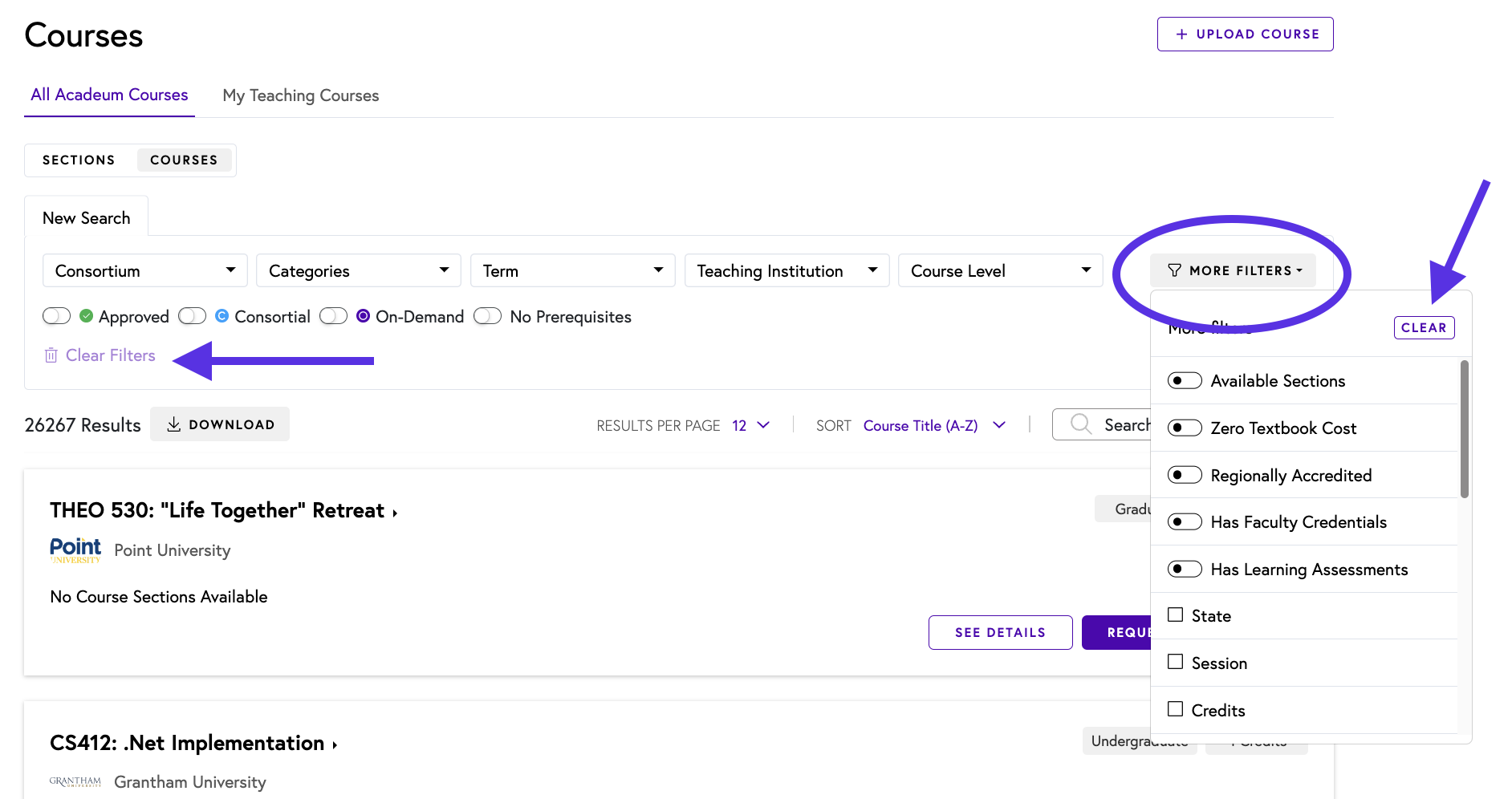 Saving Filter Presets
Users can also save filter presets, allow users to select the filter option and 'save' that filter preset for use in the future. Different presets can be saved for different purposes or student needs.
To save a preset selection of filters, simply click the Save Search button, located below the More Filters drop down. In the Save search window, type the name of this filter preset and select Save. Filter presets will then appear as a tab above the filters for easy access in the future.
These saved filters will be distinct between All Acadeum Courses and My Teaching Courses for the Sections view and Courses view to allow for better granularity of searches.