The Invoices and Payment History tables are to help with reconciliation and accounting.
These tables can be accessed directly from your institution's Acadeum Wallet in the Admin Center: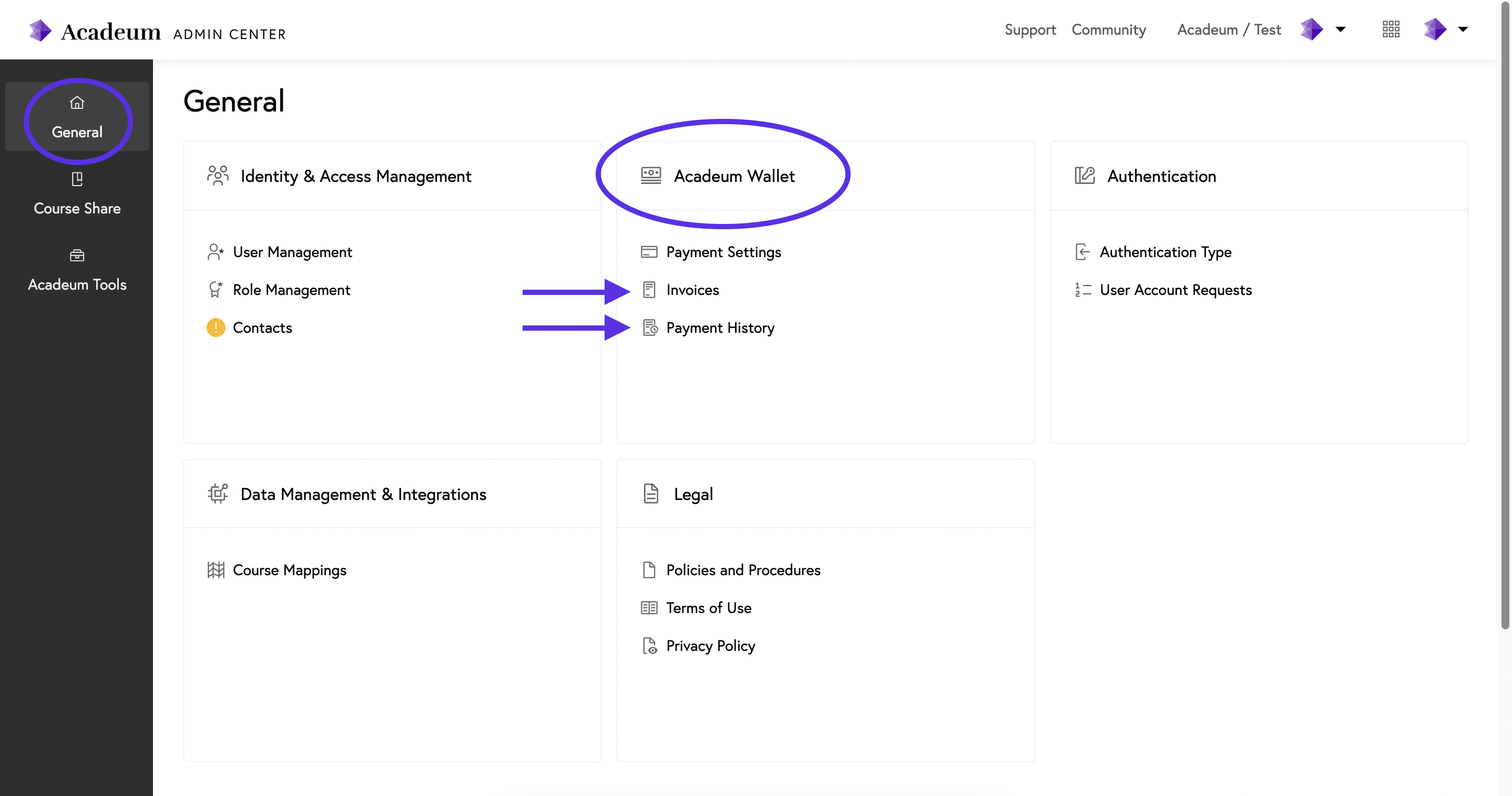 Invoices Table
This table shows invoice data from Acadeum's payment processor, Stripe. It contains data on the payment amount, type (Annual Fee or Transaction (Enrollment) Fee), counterparty, relevant dates, current invoice status, and the Stripe ID. Admin app users with appropriate permissions can filter and download table information for better visibility and tracking.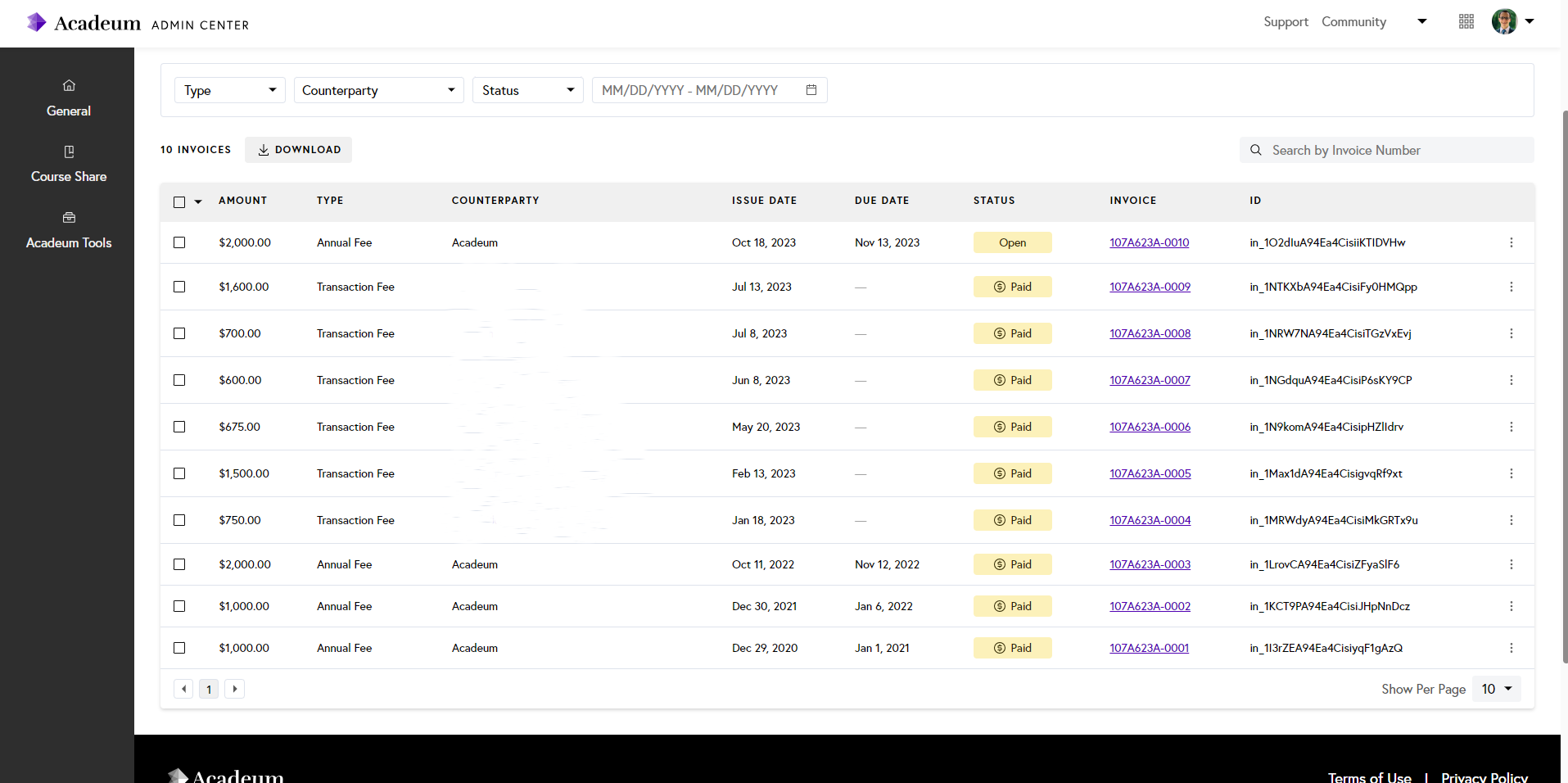 In the "Invoice" column, click on a link to view additional invoice details. These invoices are generated by Stripe, so they may look different from the itemized invoices emailed by Acadeum Course Share.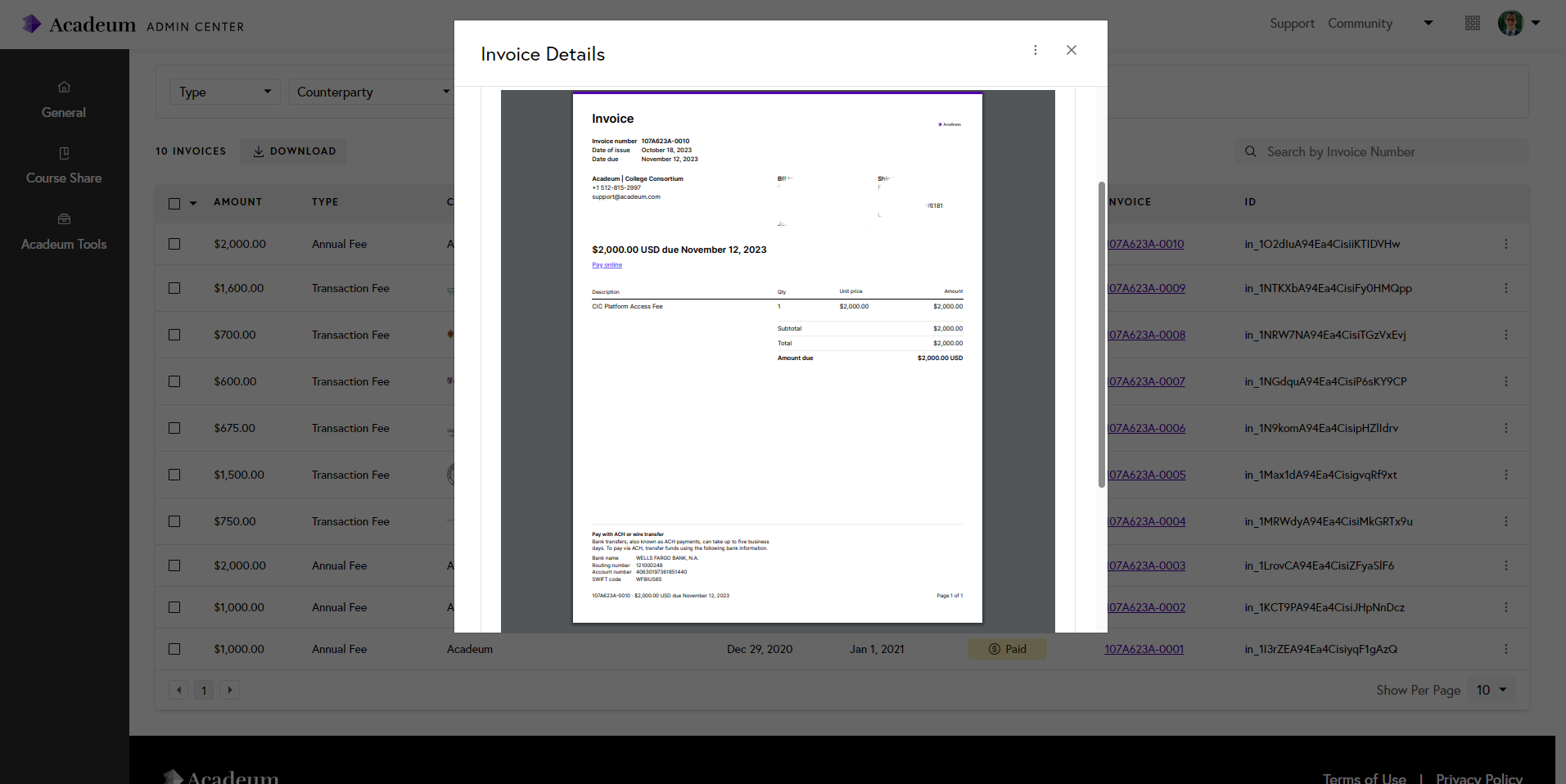 Payment History Table
Similar to the Invoices table, this table shows the payment amount, payment type, counterparty, date, payment status, and Stripe payment ID.